Dental Treatment 2019
About Conference
After successful completion of Dental Treatment 2018, EuroSciCon is back & takes a great privilege to welcome you all to the beautiful city of Vienna, Austria, Europe for the 26th International Conference on Dental Treatment which is being held on August 26-27, 2019 and this time we focus on the recent advancements & its applications in Dental Treatment. Dental Treatment 2019 includes prompt Keynote presentations, Oral talks (Speaker forum and Young research forum), Poster presentations, Workshops, Symposium and Exhibitions.
The theme of this year's meeting is "Towards the Era of Healthy Smile." which will provide an international platform for discussion on of Dentistry & Dental Healthcare in present and future challenges in oral health, dental education, continuing education and expertise meeting. This event gathers all the eminent persons, professors, scientists, doctors, medical practitioners, health workers, professionals, students, and industrialists all over the world to exchange their ideas, researches and their experiences. Our conference provides quality, timely Symposium at the International Conference on Dental Treatment 2019.
Why to attend our conference:
This event will provide an opportunity to build and expand your network with various people and gives chance to make collaboration with other universities and research labs. It also helps you to meet the experts in the relevant field of study. It gives the access to novel instruments in the market. This conference plays a major role in your business development and maximizes the profit.
CPD credits by CPD standards office U.K.
CME credits by CME standards office U.K.
Keynote sessions by world's most eminent researchers.
Hands-on Workshop sessions
Live streaming of the conference.
IOCM Certification
Direct interaction with globally eminent personalities.
Continuing Dental Education ensures that the dentists are provided with the latest diagnostic, preventive and treatment methods in the industry. Dentists who fail to keep pace may mean they're actually falling behind in the quality of dental care they provide. As a dentist, these frequent changes challenge you to learn and adopt new ways to improve patient care.
What's New?
Dental Treatment 2019 includes International attendee workshops, lectures and symposia, including a designated registration area, a refreshment break and gala lunch. Dentists can join the EuroSciCon as an International member to receive discounts on registration. So come and join leading experts and allied professionals from August 26-27, 2019 in Vienna, Austria to keep up with the rapidly accelerating pace of change that is already having an impact on the field of Dental & Oral Health, and will continue to in the future.
About Vienna
Austria is in the heart of Europe. Its dynamic cities feature glittering palaces, classical music concerts, a metropolitan feel, and a young, vibrant population. Austria is one of the wealthiest countries in the world and has a very high standard of living. Its cities are clean, and its people are friendly and helpful. Vienna, Austria's capital, lies in the country's east on the Danube River. Its artistic and intellectual legacy was shaped by residents including Mozart, Beethoven and Sigmund Freud. The city is also known for its Imperial palaces, including Schoenborn, the Habsburgs' summer residence. In the Museums Quartier district, historic and contemporary buildings display work by Egon Schiele, Gustav Klimt and other artists. Vienna is the focal point of research in Austria, more than 40,000 researchers work in Vienna; more than EUR 2.8 billion are invested into research every year. Around 35% of all scientists in Austria are situated in Vienna. Almost 40% of Austrian research expenditure can be attributed to the city. The research share of Vienna as of now surpasses 3.5% of GDP, thus meeting the Europe 2020 target of the European Union long before the 2020 deadline. 30% of all Austrian research institutions are situated in Vienna. Research activity is not constrained to colleges and expansive research organizations. Over the previous years, the quantity of organizations directing examination has ascended by more than 50%. Altogether, just about 1,500 research organizations are dynamic in Vienna; more than 50% of these are businesses.
Opportunities for Conference Attendees:
For Researchers & Faculty:
Speaker Presentations
Poster Display
Symposium hosting
Workshop organizing
For Universities, Associations & Societies:
Association Partnering
Collaboration proposals
Academic Partnering
Group Participation
For Students & Research Scholars:
Poster Competition (Winner will get Best Poster Award)
Young Researcher Forum (YRF Award to the best presenter)
Student Attendee
Group Registrations
For Business Delegates:
Speaker Presentations
Symposium hosting
Book Launch event
Networking opportunities
Audience participation
For Companies:
Exhibitor and Vendor Booths
Sponsorships opportunities
Product launch
Workshop organizing
Scientific Partnering
Marketing and Networking with clients
Target Audience:
Oral/Dental Surgeons
Principal Dentist's
Dental Nurses
Orthodontists
Periodontics
Dentists
Dental House Officers
Dental (Maxillofacial) and Cosmetic Surgeons
Dental Radiologists
Dental and Oral Health Researchers, Faculty and Students
Dental and Oral Health Associations, Societies and Universities
Dental and Oral Hygienists & Therapists
Dental Treatment Coordinators
Dental Partners or Owners
Dental Wholesalers, Dealers and Distributors
Manufacturing Medical Devices Companies
Procurement and Management teams from Corporate Dental Organizations
Dental Business/Practice Managers
Dental Material Manufacturers
Potential Participants:
Dental treatment 2019 invites participants from all leading clinics, universities, clinical research institutions and dental companies to share their research experiences on all aspects of this rapidly expanding stream and thereby, providing a showcase of the latest research and provide a better health care to the world. This is designed for practising dentists, nurses, physicians in training and other oral healthcare professionals interested in the latest advances and techniques in the field. Another segment of participants are Dental researchers, Dental educators, Clinical organizations, Educational institutes, and Business leaders in the health sector worldwide.
Sessions/Tracks
1. Oral and Maxillofacial Surgery | Dental Conferences | Dentistry Conferences | Dental Treatment Conferences | Dental Education Conferences | Dental Care & Hygiene Meetings
Oral and Maxillofacial medical procedure (OMS or OMFS) represents considerable authority in treating numerous maladies and imperfections in the head, neck, face, jaws and the hard and delicate tissues of the oral (mouth) and maxillofacial (jaws and face) area. An oral and maxillofacial specialist is a territorial authority specialist treating the whole craniomaxillofacial complex: Anatomical zone of the mouth, and in addition related structures. Contingent on the purview, maxillofacial specialists may require preparing in dentistry, medical procedure, and general drug; preparing and capability in prescription might be embraced alternatively regardless of whether not required.
Orthognathic surgery is a type of medical procedure performed on the bones of the jaws to change their positions. It is a restorative facial medical procedure where distortions of the jaw exist. It might be shown for practical, corrective, or wellbeing reasons. Extreme hard deformations caused by jaw crisscross in size and position may cause significant issues. In instances of short upper lip and vertical overabundance of the upper jaw, the lips are normally open as they neglect to close without endeavours because of expanded lower third of the face. Therefore, it might invigorate unwanted mouth breathing which additionally intensifies impediment. Every now and again malocclusion can have a solid negative impact on discourse work and is joined by jaw joint torment. Impediment and the situation of jaws characterize the tallness of the lower third of the face, all things considered, along these lines the feel of the facial profile too.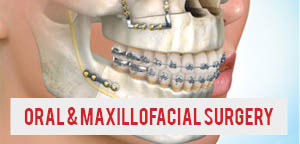 2. Implant Dentistry | Dental Conferences | Dentistry Conferences | Dental Treatment Conferences | Dental Education Conferences | Dental Care & Hygiene Meetings
Dental inserts are the main dental reclamation alternative that preserves natural bone, stimulating the bone growth & development. Dental impants are metal posts or casings that are precisely fixated into the jawbone underneath the gums. Once set up, they enable dental practitioners to mount prosthetic teeth onto them. Implants fuse with the jawbone, they give stable help to prosthetic teeth. Dentures and scaffolds mounted to inserts don't slip or move in the mouth — a particularly critical advantage when eating and talking. This safe fit helps the dentures and scaffolds — and additionally, singular crowns set over inserts — feel more normal than ordinary extensions or dentures.
In 1952, Swedish orthopedic specialist P.I. Branemark found that titanium normally melds with bone, in the end exchanging his exploration center to the mouth from the knee and hip. The essential utilization of dental inserts is to help dental prosthetics. Present day dental inserts make utilization of osseointegration, the biologic procedure where bone wires firmly to the surface of particular materials, for example, titanium and a few pottery. The coordination of embed and bone can bolster physical burdens for a very long duration of time without disappointment.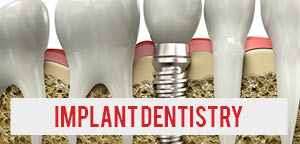 3. Laser Dentistry | Dental Conferences | Dentistry Conferences | Dental Treatment Conferences | Dental Education Conferences | Dental Care & Hygiene Meetings
Lasers are been used in dentistry since 1990. Lasers can be used as a safe and effective treatment for a wide range of dental procedures and are often used in conjunction with other dental instruments. Laser decreases the discomfort of canker and cold sores & expose partially erupted wisdom teeth. It clears muscle connections that prevent proper movement. It oversees gum tissue while impressions for crowns or different strategies. It additionally destroys the overgrown tissues caused by specific prescriptions and performs biopsy techniques. It expels inflamed gum tissues and helps in the treatment of gum infection. It is useful in evacuating or reshaping gum and bone tissues during crown extending methods. It treats contaminations in root canals and accelerates tooth whitening strategies.
Dental specialists might not need to use a drill or direct anesthesia in a few methods, enabling the patient to appreciate a more loosened up dental experience. Laser strategies are more exact. Additionally, lasers can diminish side effects and recuperating times related with customary treatments; decrease the measure of microbes in both sick gum tissue and in tooth cavities, and control seeping amid surgical procedures.
4. Digital Dentistry | Dental Conferences | Dentistry Conferences | Dental Treatment Conferences | Dental Education Conferences | Dental Care & Hygiene Meetings
French professor François Duret is the "Godfather" of Digital Dentistry, who invented dental CAD/CAM in 1973. Digital dentistry means the utilization of dental advances or devices that utilize digital or PC controlled segments to perform dental methodology instead of utilizing mechanical or electrical devices. The utilization of advanced dentistry can make doing dental methodology more proficient than utilizing mechanical or electrical devices, both for restorative as diagnostic purposes.
1. Improved proficiency — both expense and time
2. Improved precision in contrast with past strategies
3. The higher levels of predictability of results
Digital dentistry has additionally taken the earlier detection of dental diseases, for example, earlier cavity identification and oral cancer screening analysis, using novel tools.
5. Prosthodontics | Dental Conferences | Dentistry Conferences | Dental Treatment Conferences | Dental Education Conferences | Dental Care & Hygiene Meetings
The term "prostho" refers to substitution and "dontist" implies managing teeth. Prosthodontics is a dental forte that relates to the determination, treatment arranging, restoration, and upkeep of the oral capacity, solace, appearance, and well-being of patients with clinical conditions related with absent or lacking teeth and additionally oral and maxillofacial tissues. Sometimes called the "architects of the smile."
Prosthodontists are prepared to deal with the most complex dental rebuilding efforts. From patients requiring recovery after horrible damage to making new grins for those conceived with hereditary facial deficiencies, prosthodontists have the extraordinary abilities expected to reestablish smiles to the best as can be expected to be.
6. Orthodontics | Dental Conferences | Dentistry Conferences | Dental Treatment Conferences | Dental Education Conferences | Dental Care & Hygiene Meetings
Orthodontics is the part of dentistry that deals with the adjustment of teeth and jaws that are positioned inappropriately. Crooked teeth and teeth that don't fit together correctly, are in danger of being lost right on time because of tooth rot and periodontal malady, and cause additional weight on the biting muscles that can prompt migraines, TMJ disorder and neck, bear and back agony. Teeth that are warped or not in the perfect place can likewise bring down one's appearance. The orthodontist plays out a visual examination, all-encompassing x-beams and study models (chomp impressions) keeping in mind the end goal to evaluate the correct idea of the discrepancy.
The advantages of orthodontic treatment incorporate a more advantageous mouth, an all the more satisfying appearance, and teeth that will probably endure forever. Various sorts of apparatuses, both settled and removable, are utilized to help move teeth, retrain muscles and influence the development of the jaws. These machines work by setting delicate weight on the teeth and jaws. The seriousness of your concern will figure out which orthodontic methodology is probably going to be the best.
7. Endodontics | Dental Conferences | Dentistry Conferences | Dental Treatment Conferences | Dental Education Conferences | Dental Care & Hygiene Meetings
Endodontics is the field of dentistry concerning dental mash and tissues encompassing the underlying foundations of a tooth. "Endo" is the Greek word for "inside" and "odont" is Greek for "tooth." Endodontists utilize specific methods in finding the reason for the oral and facial torment that has been hard to the conclusion. They control desensitizing medicines, particularly in patients. Notwithstanding treating you serenely, patients will be diminished of tooth torment when the mash disease or irritation mends.
It utilizes a little sheet of latex called a dental dam to separate the tooth amid treatment, securing whatever is left of the mouth. Advanced radiographs and 3-D imaging enable endodontists to take detailed pictures of little tooth life structures to all the more likely observe the root channels and any related contaminations. Endodontics uses dental working magnifying instruments to all the more likely observe inside the root waterways to completely treat them.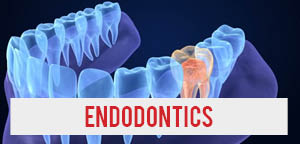 8. Restorative Dentistry | Dental Conferences | Dentistry Conferences | Dental Treatment Conferences | Dental Education Conferences | Dental Care & Hygiene Meetings
Restorative/Therapeutic dentistry is the investigation, conclusion and coordinated administration of sickness of the teeth and their supporting structures and the recovery of the dentition to practical and aesthetic necessities of the person. Restorative dentistry envelops the dental remedial specialities of endodontics, periodontics and prosthodontics and its establishment depends on how these communicate in cases requiring multifaceted care.
Designing and specifying each progression of a dental restoration or rebuilding and ensuring the work is performed to design. Regardless of whether it's a "smile makeover" intended to improve the appearance or reclamation after injury or medical procedure. Exceptionally talented specialists make exact reclamations from solid, innovative materials. They can help guarantee that you get very much created substitution teeth that will mix into an immaculate smile.
9. Cosmetic Dentistry | Dental Conferences | Dentistry Conferences | Dental Treatment Conferences | Dental Education Conferences | Dental Care & Hygiene Meetings
Cosmetic dentistry is for the most part, used to allude to any dental work that enhances the appearance (however not really the usefulness) of teeth, gums or potentially chomp. It principally centers around change the dental look in shading, position, shape, size, arrangement and generally speaking smile appearance. Cosmetic dentistry is a strategy for capable oral consideration that spotlights on upgrading the nearness of your mouth, teeth, gums and smile.
Cosmetic systems are commonly elective, rather than essential; a couple of occurrences of treatment furthermore give healing/remedial focal points. It basically focuses on improvement of dental feel in shading, position, shape, measure, shading, course of action and outward presentation. Cosmetic dentistry strategies right presently being utilized consolidates - Inlays/Onlays, Teeth Whitening, Dental Implants, Composite Bonding, Teeth tattoo, Smile Makeover, Full mouth reconstruction.
10. Dental Materials | Dental Conferences | Dentistry Conferences | Dental Treatment Conferences | Dental Education Conferences | Dental Care & Hygiene Meetings
Dental materials are specially fabricated materials, designed for use in dentistry. There are many different types of dental material, and their characteristics vary according to their intended purpose. Examples include temporary dressings, dental restorations (fillings, crowns, bridges), endodontic materials (used in root canal therapy), impression materials, prosthetic materials (dentures), dental implants, and many others.
11. Advanced Dental Treatment | Dental Conferences | Dentistry Conferences | Dental Treatment Conferences | Dental Education Conferences | Dental Care & Hygiene Meetings
Dentistry is frequently characterized as the assessment, analysis, aversion and additionally treatment (non-surgical, surgical or related systems) of ache, ailments, or positions of the oral depression, maxillofacial region as well as the contiguous and related structures and their effect on the human body. Late advances in Aesthetic dentistry, Veterinary dentistry, Geriatric dentistry, Green dentistry, Sleep dentistry, Hypnodontics, Preventive dentistry, Conservative & Operative dentistry and Restorative dentistry urged specialists to investigate the potential for recovering useful and living teeth. Advanced Dental Treatments provides cutting edge technology for optimum dental care included with leading facilities like Spa Therapy rather than Typical dentistry. It utilizes most gentle forms available like Laser dentistry, Invisible Orthodontics (eg, Invisalign), etc., for the treatment of dental complications by the solicitations of novel technologies.
12. Oral Health Care & Hygiene | Dental Conferences | Dentistry Conferences | Dental Treatment Conferences | Dental Education Conferences | Dental Care & Hygiene Meetings
Many times white or straight teeth are related with oral cleanliness, however, a sterile mouth may have recoloured teeth and additionally crooked teeth. For appearance reasons, individuals may search out teeth brightening and orthodontics. Maintain a daily oral cleanliness schedule that viably expels plaque from the teeth. The microbes that flourish in the plaque biofilm that causes such a significant number of oral medical issues, including tooth rot and gum illness. Nutrition and lifestyle choices also play an important role.
Oral hygiene & cleanliness is the role of keeping the mouth spotless and free of sickness and different issues. It is essential that oral cleanliness is done all the time to empower counteractive action of dental infection and awful breath. The most widely recognized sorts of dental diseases are tooth rot (pits, dental caries) and gum illnesses, including gum disease, and periodontitis. Once in a while, white or straight teeth are related to oral cleanliness. However, a sterile mouth may have recoloured teeth as well as slanted teeth. For appearance reasons, individuals may search out teeth brightening and orthodontics.
13. Oral Cancer | Dental Conferences | Dentistry Conferences | Dental Treatment Conferences | Dental Education Conferences | Dental Care & Hygiene Meetings
Mouth tumor or oral cancer, can happen anywhere in the mouth, on the surface of the tongue, the lips, inside the cheek, in the gums, in the rooftop and floor of the mouth, in the tonsils, and in the salivary organs. Oral disease, otherwise called mouth tumor, is a sort of head and neck malignancy and is any destructive tissue development situated in the oral depression. Oral tumor, incorporates growths of the lips, tongue, cheeks, floor of the mouth, hard and delicate sense of taste, sinuses, and pharynx (throat), can be dangerous if not analyzed and treated early.
Persistent wounds on the face, neck, or mouth that drain effectively and don't recuperate inside about fourteen days. Unexplained numbness, loss of feeling, or torment/tenderness in any region of face, mouth, or neck. The advancement of smooth white, red, or spotted (white and red) fixes in the mouth. Trouble biting or gulping, talking or moving the jaw or tongue. Reconstruction and restoration after oral tumor treatment.
14. Periodontics | Dental Conferences | Dentistry Conferences | Dental Treatment Conferences | Dental Education Conferences | Dental Care & Hygiene Meetings
The field of dentistry worried about the structures encompassing and supporting the teeth. It focuses on conservation & preservation, determination, and treatment of periodontal infection, and in the situation of dental implants. Periodontists offer an extensive variety of treatments, for example, scaling and root planing (in which the infected surface of the root is cleaned) or root surface debridement (in which damaged tissue is expelled). They can likewise treat patients with serious gum issues utilizing a scope of surgeries. Also, periodontists are exceptionally prepared in the situation, upkeep, and repair of dental inserts.
Periodontal diseases go up against a wide range of structures, however, are typically an aftereffect of a blend of bacterial plaque biofilm amassing of the red complex microorganisms (e.g., P. gingivalis, T. forsythia, and T. denticola) of the gingiva and teeth, joined with have immuno-incendiary instruments and other hazard factors that can prompt devastation of the supporting bone around normal teeth. Untreated, these illnesses can prompt alveolar bone misfortune and tooth misfortune.
15. Oral Microbiology and Pathology | Dental Conferences | Dentistry Conferences | Dental Treatment Conferences | Dental Education Conferences | Dental Care & Hygiene Meetings
Oral microbiology is the investigation of the microorganisms (microbiota) of the oral hole and their connections between oral microorganisms or with the host. The environment present in the human mouth permits the development of trademark microorganisms found there. It gives a wellspring of water and supplements, and in addition a direct temperature. A dynamic harmony exists between dental plaque microorganisms and the intrinsic host barrier framework.
Oral and maxillofacial pathology (additionally named oral pathology, stomatognathic sickness, dental malady, or mouth illness) alludes to the infections of the mouth ("oral depression" or "stoma"), jaws ("maxillae" or "gnath") and related structures, for example, salivary organs, temporomandibular joints, facial muscles and perioral skin (the skin around the mouth). It worries with the determination and investigation of the circumstances and end results of illnesses influencing the oral and maxillofacial area. Pathologists give reports in view of elucidation of tissue biopsies of changing kinds and of careful resection material. The principle strategy for examination of examples is by light microscopy, however, this is supplemented by different strategies as suitable, for example, immunohistochemistry, atomic investigation and electron microscopy.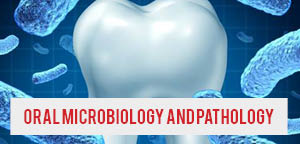 16. Pediatric Dentistry | Dental Conferences | Dentistry Conferences | Dental Treatment Conferences | Dental Education Conferences | Dental Care & Hygiene Meetings
Pediatric dentistry is the field of dentistry for managing kids from birth through youthfulness. They need sheltered and powerful oral consideration to be given to kids. To forestall potential dangers including, however not constrained to, contamination, nerve harm, delayed dying, hematomas and torment.
Pediatric dental pros are also awesome choices for the dental consideration of adults with uncommon necessities. Typical conditions that require unprecedented necessities or exceptional needs in dental consideration join cerebral paralysis, seizure issue, HIV contamination, Down's disorder, vision/hearing shortcomings, congenital fissure, congenital fissure, and other craniofacial conditions, and learning and developmental debilitations.
17. Dental Public Health | Dental Conferences | Dentistry Conferences | Dental Treatment Conferences | Dental Education Conferences | Dental Care & Hygiene Meetings
The science and the art of preventing and controlling sickness and advancing dental wellbeing through organized community efforts to a non-clinical field of dentistry involved with the evaluation of dental wellbeing needs and enhancing the dental strength of populaces instead of people. Dental Public Health (DPH) is that piece of dentistry giving authority and ability in populace based dentistry, oral wellbeing reconnaissance, approach improvement, network based sickness anticipation and wellbeing advancement, and the support of the dental security net. Public Health dentistry is polished by and large through government-supported projects, which are generally coordinated toward state funded school youngsters in the conviction that their instruction in oral cleanliness is the most ideal approach to achieve the overall population.
18. Dental Marketing Management | Dental Conferences | Dentistry Conferences | Dental Treatment Conferences | Dental Education Conferences | Dental Care & Hygiene Meetings
For a well set up dental practice, over 70% of new patient development should originate from interior patient referrals. However existing patients don't regularly see the dental practice as a developing business looking for more patients. So how to keep your name at the highest point of their psyches and urge them to educate others concerning your administrations? Each collaboration between the dental practice and a patient is a part of advertising. Now and again, this will incorporate solid points of interest like the manner in which the office staff picks up the telephone or the rundown of administrations is being offered.
Techniques like: Branding and recognizing the intended interest group, Research your Competition, making a Unique Value Proposition, Evaluation of Budget, picking the Marketing Platforms and Methods, and so forth. To genuinely beat your rivals and draw in new patients, making a solid, all around looked into promoting technique is the best approach. This gives an establishment and a long haul dental promoting plan that can be balanced, boosting results, rather than hopping indiscriminately starting with one battle then onto the next with small comprehension of how the bits of the riddle fit together.
19. Sedation dentistry | Dental Conferences | Dentistry Conferences | Dental Treatment Conferences | Dental Education Conferences | Dental Care & Hygiene Meetings
Oral sedation dentistry is a restorative method including the organization of oral narcotic medications, for the most part to encourage a dental system and diminish patients dread and nervousness identified with the experience. Oral sedation is one of the accessible strategies for cognizant sedation dentistry, alongside inward breath sedation (nitrous oxide) and cognizant intravenous sedation. Medications which can be utilized for sedation incorporate diazepam, triazolam, zaleplon, lorazepam, and hydroxyzine.
Dental patients with summed up tension, belonephobia (dread of needles and sharp instruments), earlier dental injury, or summed up dread of the dental practitioner can take oral solution keeping in mind the end goal to lessen their nerves. An assortment of single and incremental measurements conventions are utilized to cure the patient as ahead of schedule as the day preceding treatment. Solution furthermore decreases memory or the sights and scents of the dental office to maintain a strategic distance from review of any trauma. The narcotic impact enables more dentistry to be finished in less arrangements and additionally enabling complex techniques to be performed in less time.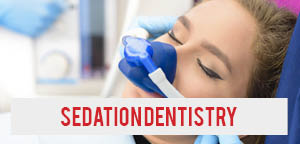 20. Nano Dentistry | Dental Conferences | Dentistry Conferences | Dental Treatment Conferences | Dental Education Conferences | Dental Care & Hygiene Meetings
Nanotechnology, the exploration of the "minute" is changing differing zones of research item, advancement, assembling and business. At the nanoscale measure, materials show altogether different properties from materials of a similar organization at a bigger scale. Quality, conductivity, shading and harmfulness all change at the nanoscale and properties can change inside the nanoscale too.
Concentrate dental structures and surfaces from a nanoscale, point of view may prompt better comprehension about the structure, work – physiological relationship of dental surface. Utilizing nanocharacterization devices, an assortment of oral sicknesses can be comprehended at the atomic and cell level forestalled in that way. Nano empowered advancements, along these lines gave an option and better methodology than evaluate the beginning or movement of illnesses, to recognize focuses for treatment mediation, and in addition the capacity to plan more biocompatible microorganism safe dental materials and inserts. Propelled nanocharacterization innovation pertinent for the clarification of basic physio-substance system favouring biocompatibility and osseointegration of dental implants.
21. Forensic Dentistry | Dental Conferences | Dentistry Conferences | Dental Treatment Conferences | Dental Education Conferences | Dental Care & Hygiene Meetings
Forensic dentistry or forensic odontology is the application of dental learning to those criminal and common laws that are implemented by police offices in a criminal equity framework. Criminological dental practitioners are associated with helping investigative offices to distinguish recuperated human stays notwithstanding the ID of entire or divided bodies; scientific dental specialists may likewise be requested to help with deciding age, race, occupation, past dental history and financial status of unidentified individuals. The dental tissues are frequently protected regardless of whether the expired individual is skeletonized, decayed, consumed, or eviscerated. Different techniques have been created to decide age, sex, and ethnicity of the individual, utilizing dental tissues.
The other sort of confirmation is that of bite marks, left on either the casualty (by the assailant), the culprit (from the casualty of an assault), or on a question found at the crime doing scene. Distinguishing proof of discovered human remains and Identification in mass fatalities, Assessment of instances of mishandle, (for example, youngster, spousal or senior manhandle) and common cases including negligence.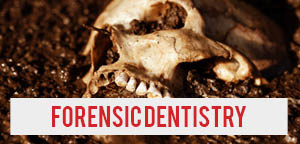 Market Analysis
Why Vienna?
Vienna is one of the best cities to organize this type of conferences. The research work going on in the field is in a good range when compared to the other cities. This city has an extensive list of medical and healthcare associations including Vienna Cosmetic & Family Dentistry, Austrian Society of Physical Medicine, European Bone & Joint Infection Society, etc. Austria is a dynamic EU-member country with an affluent population of 8.3 million German speakers. Austria's manageable size and stable business environment make it an attractive market for U.S. exporters, as well as an attractive test market for U.S. firms with an eye toward expansion into neighbouring Germany. Austria's historical and economic ties to the growth markets of Eastern and South-eastern Europe also make it a logical base for serving those markets. At present, approximately 340 U.S. firms have subsidiaries, affiliates, franchisees, and licensees in Austria, of which about 150 have regional responsibilities for Central European, Eastern European, or Balkan countries. U.S. products and services enjoy a good reputation in Austria.
Why to attend?
Medical doctors, patients and healthcare providers deliberate the anticipation of many diseases naturally as a vital tool to recover the general health status of the population. The proportions of people suffering from the disease are predicted to rise in future rendering a recent statistical survey. Appreciating this imperative, Euroscicon is set to organize 26th International Conference on Dental Treatment this year with a view to boost research and endorse awareness aiming in developing explanations for the challenges bump into Dental Treatment 2018 will comprise of voluminous leading keynote speakers and session speakers who will be conveying their speech on the current research topics of Dental Medicine & Dentistry and its applications advancement, difficulties related to many diseases and their solutions with restorative therapies or preventive therapeutics. The young researchers and the student participants will gain the prospect to grab the Best Poster Award by presenting their work as a poster presentation and Young Researcher Forum.
Market Opportunities:
The market opportunities for dental products in Austria include dental hand instruments, electro-dental apparatus such as electrical dental drills, dental workstations including lighting, x-ray equipment for dental use, anesthetic equipment, computerized systems for dental documentation, and equipment and instruments for dental technical laboratories. The report also covers the market for dental drill parts, burrs, discs, and brushes, dental filling material, artificial teeth, and other dental prostheses and implants, as well as spare parts for the above mentioned electro-dental equipment.
Austria has 4,690 active dentists whose dental practices offer a high standard of care that is comparable to care in the United States. Basic dental services are generally paid for from the national social health system available for most citizens. Patients are charged for such additional services as dental prostheses, implants, and artificial teeth. The 667 dental technical laboratories operating in Austria employ approximately 2,500 dental technicians.
For 2011, the total Austrian market for dental products and equipment amounted to $138.9 million, with total imports of $108.4 million. Local production consisted of electro-dental apparatus (one-third) and dental prostheses, implants, and artificial teeth (the remaining two-thirds). The market is expected to grow at an estimated annual real growth rate of 2% over the next three years. Austrian imports from the United States were $7.1 million in 2011, representing 6.5% of total imports. Germany supplied 47.7% of Austria's imports of dental products and equipment in 2011, followed by Switzerland with 20.7%.
Market Entry:
The best way to enter the Austrian dental market is to explore partnerships with local distributors. U.S. suppliers of dental devices need to ensure that they find an importer/distributor which would be in a position to offer immediate repair service and easy access to spare parts.
Austria is a highly developed open market with relatively liberal trade policies and sharp competition. The import climate is favourable towards U.S. products. American exporters, like domestic and European firms, are subject to packaging and other collection, recycling, and reprocessing laws. There are no significant trade barriers or limitations. However, it may take up to two years to introduce a new product, owing to the conservative and complex nature of the Austrian market.
As Austria is a fully developed industrial nation, no special funding of export sales is available from governmental or multinational institutions. Austria's international credit rating gives it preferred status for trade, finance, and investment guarantees. A bilateral arbitration agreement exists and can be included in contracts.
Current Demand:
The 2011 total Austrian market demand for dental devices amounted to $138.9 million and is estimated to reach $144.9 million in 2012 and $150.9 million in 2013. The size of the Austrian dental market is expected to grow by about 2% annually over the next three years.
Nevertheless, future Austrian demand in this industry, especially for electro-dental products, will grow more slowly than it has in recent years for the following reasons:
The big generational change in dentists' equipment in dental practices in Austria is complete. The majority of dental practices are now largely equipped with modern dental equipment.
Under governmental pressure to lower health costs in Austria, the health insurance companies and hospital clinics have been cutting costs and reducing expenses, thanks to more efficient cost management. These measures will have an impact on purchasing policies for dental equipment in all major dental clinics at Austrian hospitals.
Very basic dental services are usually covered by the public health insurance companies, patients are charged for all additional services and for dental prostheses, implants, and artificial teeth. Because of the relatively high prices for all additional dental services in Austria, a kind of "dental tourism" has developed, especially in the eastern provinces. Patients travel to Hungary to get additional dental services for about 40% or 50% less expenditure, mainly because of lower labour costs.
Past Conference Report
Past Conference Report:
Dental Treatment 2018
Euroscicon organized the 25rd International Conference on Dental Treatment in Zurich, Switzerland during September 10-11, 2018 with a focus "Meeting the growing demand of Dental world by Modern Dentistry." where eminent Keynote speakers, session speaker, poster presenter and workshop presenter from various reputed institutions around the world and made their resplendent presentations addressed the gathering.
Dental Treatment 2018 witnessed an amalgamation of peerless speakers who enlightened the crowd with their knowledge and confabulated on various newfangled topics related to the field of Dentistry. The highly exalted conference hosted by EuroSciCon was marked with the attendance of renowned and brilliant researchers, business speakers & delegates and talented student communities representing more than 20 countries around the world. The conference has tried grounding every aspect related to Dentistry, covering all the possible research areas.
The following paramount KEYNOTE SPEAKERS kindled the lamp of knowledge at the Conference venue: Hilton Zurich Airport Hotel.
Dr. Frank Halling, University of Marburg, Germany was the first Keynote Speakers of the conference with his presentation titled "Antibiotics in dentistry – facts and trends in Germany."
Dr. Angela Mulrooney, CEO of My Business Doctor Inc., Canada with her presentation entitled "The missing dimension: The art of patient conversation".
Dr. Tristan Staas, Founder of Staas & Bergmans, Netherlands, with the title "Immediate implant placement: The fate of the buccal crest. A retrospective cone beam computed tomography study".
Dr. Tor Tegnander, University of Oslo, Norway with the title of his presentation: "Relationship between clinical findings and magnetic resonance imaging in Orofacial pain patients".
Workshop presented during the conference:
Dr. Tristan Staas, Founder of Staas & Bergmans, Netherlands presented a workshop under the title "Open your eyes! Modern implantology."
Dr. Hassan H. Koshak, Ministry of Interior Security Forces Medical Services, Saudi Arabia presented a workshop under the title "Dental suturing materials and techniques."
Following are the session's speakers with their titles:
Dr. Andrea Tedesco, University of Pisa, Italy with the title of his presentation: "Zygomatic implant treatment: A new minimally invasive technique with piezoelectric strumentation."
Ms. Nobuko Kashiwai, CEO, HAG Creation Ltd., Japan with the title of her presentation "The importance of intra & extra oral infection control for dental implant treatment."
Dr. Anisa Vahed & Dr. Shalini Singh, Durban University of Technology, South Africa with the title of their presentation "Hibiscus sabdariffa natural fibres as an alternate material in reinforcing acrylic denture bases."
Dr. Beatrijs Deruyter, KU Leuven Periodontal Department, Belgium with the title "The use of FRP lasers: A necessity in long term periodontal treatment strategy."
Dr. Barbara Skrlj Golob, University of Genova, Italy on the title "Laser activated irrigation (LAI)."
Dr. Pablo Esteban Castán, Clínica Esteban Castán, Spain Scotland with his presentation entitled "Bone regeneration using fresh frozen allografts combined with stem cells."
Dr. Nandita Shenoy, Manipal Academy of Higher Education, India with her presentation paper entitled "Buccal Smear: A promising tool in the diagnosis of diabetes mellitus."
Dr. Kariem M. El Helow, King Abdullah Medical City, Saudi Arabia with his presentation entitled "Why occlusion shouldn't be so confusing- a simple path to sustainable understanding and practicing of occlusion principles."
Dr. Chien-Hai Li, Chuan Sheng Dental Clinic, China with his presentation on the title "Immediate implant supported full-arch restorations fabricated with an intraoral welding technique in Taiwan patients with intact opposite dentition."
Dr. Stanley Onwubu, Durban University of Technology, South Africa with his presentation entitled "Exploring the potential of a modified nano-dental eggshell-titanium dioxide material against erosive acids."
Dr. Priscila Ladeira Casado, Fluminense Federal University, Brazil with her presentation paper entitled "Peri-implant disease: How to proceed in clinical practice?"
Dr. Pavel Cherkas, University of Toronto, Canada and with his presentation entitled "New approaches in management of Endodontic pain – making sense of the evidence."
Dr. Feroze Ali, Liaquat University of Medical & Health Sciences, Pakistan with the title of his presentation "Clinical Trial of Pulpotomy in permanent teeth by using three different bio-ceramic materials."
Dr. Ahmed Adel A. Aziz & Ms. Rana Tawfiq Ahmed, Egyptian Russian University, Egypt with their title "Effect of different gamma radiation doses on the mechanical properties of esthetic restorations."
Ms. Vidushi Gupta & Ms. Madhu Sharma, Manipal Academy of Higher Education, India with their presentation paper entitled "Assessment of knowledge of use of electronic cigarettes and its harmful effects amongst young adults."
Dr. Carina Mehnna, Saint Joseph University, Lebanon presented a Video presentation with her presentation entitled "Shade matching in Esthetic Dentistry."
Following Posters had been presented during the conference:
Dr. Prashanthi S., Manipal Academy of Higher Education, India with the poster entitled "An in vitro evaluation of the effect of storage time on physical properties of conventional and extended-pour alginates."
Dr. Nandita K.P, Manipal Academy of Higher Education, India with the poster entitled "Role of hand and foot print dimensions in stature identification among Indian population. Case study."
Dr. Swati P, Manipal Academy of Higher Education, India with the poster entitled "Knowledge about Halitosis among undergraduate students in a dental college."
Dr. Ceena Denny, Manipal Academy of Higher Education, India with the poster entitled "Oral and systemic manifestations and its relation to CD4 counts in HIV patients on HAART: An observational study."
Dr. Mihoko Tomida, Asahi University, Japan with the poster entitled "The pain value and touch threshold of patient with Trigeminal neuralgia-The effect of gamma knife stereotactic radiosurgery."
All of them provided their fruitful contributions in the form of highly informative presentations and made the conference a top-notch one. EuroSciCon is prerogative to thank the Organizing Committee Members, Keynote speakers and Chairs on transcribing the plenary sessions and workshop in a diversified and variegated manner to make this conference an enviable artifact.
With the grand success of Dental Treatment 2018, we are glad to announce our next upcoming conference "26th International Conference on Dental Treatment" which is going to be held in Vienna, Austria during August 26-27, 2019.
For past conference photographs, please visit the below link:
Bookmark your dates…
Hoping to meet you again coming year at Vienna!!!
Learn More